Home of the Panthers
Preparing Students to Live & Work in the 21st Century
High School Information


Reporting Attendance:
To report your child's attendance call: Susie Huss (Attendance & Clinic Secretary) at 260-351-2154 by 8:30am. *Please leave a message if she does not answer.
SUBSTITUTE TEACHERS NEEDED
CONTACT MRS. HOWE IN SUPERINTENDENT OFFICE
#PHPROUD - Lieutenant Governor Recognition Video

PHHS Essentials
Main High School Number 351-3039
Weather Information 351-3004

High School Daily Announcements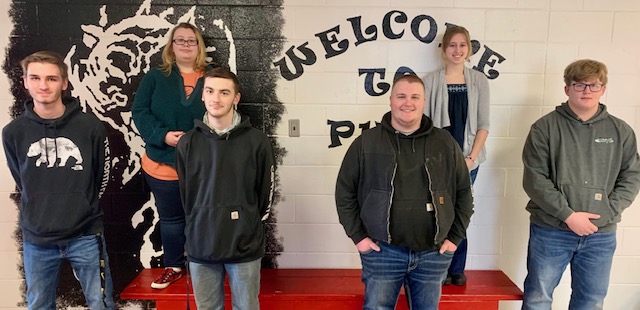 Congratulations to the PHHS students who were recognized as the Outstanding Student at IMPACT Institute in their respective program:
Leyton Keipper—Marine Service Technology
Emma Derbyshire—Interactive Media
Chase Caston—Automotive Technology
Blake Kain—Welding
Alexis Treesh—Health Occupations Education
Bailey Robison—Construction Trades

Any Junior or Sophomore that is interested in the Education Profession class for next year should stop by Mrs. Kellett's room for an application.


Any Junior that is interested in being in ICE next year should stop by Mrs. Kellett's room to get an application. They are due back no later than February 12.
IMPACT Application open
If you are a sophomore or junior and would like to attend IMPACT next year please pick up an application in the guidance office. Applications are due February 29.
If you are interested in HOE, Primary Health Care, or Cosmetology at IMPACT next year applications are now open. Please pick up an application in the guidance office. Applications for these programs are due January 29.

New_Quarantine_Guidelines_for_Homework

New_Quarantine_Guidelines_for_Homework_Español

Quarantine Expectations

ATTN: SENIORS!!!
Steuben County Community Foundation scholarship deadline is:
January 31st!!! Make sure you fill out those scholarships!!
It doesn't' matter where you live or what you want to be when you grow up. IN 4-H, you can make friends , have fun, and try new things with the help of caring adults. Explore your path through hands-on projects like:Robotics and computers, cooking and eating healthy, raising and taking car of animals, helping your community and discovering nature. Interested in 4-H green forms in the office.


"Those who have purchased a 2019-2020 yearbook and have not yet received it please report to Mr. Long's room during C3 after attendance is taken. Bring a pencil and a line will form in the hallway."
Thank you!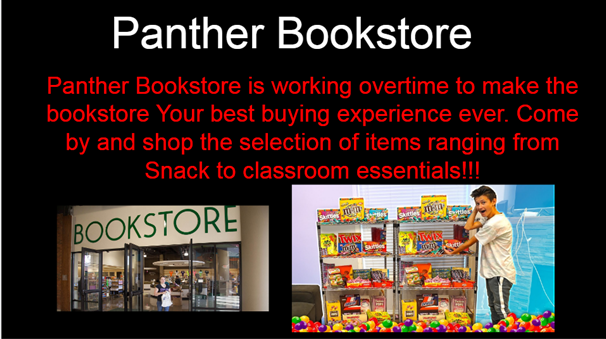 Do you like Jeopardy, Trivia Crack? Are you competitive?Do you like learning about new information? Are you usually the smartest person in the room? Then we have a place for you on the Academic Team. This is the year of the Woman. So if you want to learn more about women's role in history, math, science and the fine arts, sign up with one of the following teachers and get information to start studying today. We will have competitions this Spring.
Fine Arts / Music - see Mrs. Shepard
Social Studies - see Mrs. Hammel
English - see Ms. Kohne
Math - see Mrs. Smith
Science - see Mr. Van

If you are an FFA member or would like to be, please join our google classroom Code:647m7t5

2019-2020 Yearbooks are on sale now! There is only a limited amount left, so be the first one to claim yours for only $55! Visit Mr. Long in Room 208 to buy one!

Prizes! Fame!The Red Ticket Project has started for this year. For a chance to win prizes and become (Prairie Heights) famous, enter the red ticket drawing! Students can receive red tickets when staff members observe them exhibiting the behaviors that reflect our Panther values of caring for others and for the community. Red tickets can be dropped in the bucket in guidance or the main office to enter the drawing. A random drawing can happen at any time! Start earning your entry tickets today!
Like to volunteer? LEO Club may be for you! If you are interested in joining LEO Club, please email Mrs. Bremer at: This email address is being protected from spambots. You need JavaScript enabled to view it.
We will be discussing items by email until further notice.


Attention Students:
If you are interested in being part of Student Council this year, please add yourself to our Google Classroom page using this code: heprmx4
We will conduct meetings virtually until further notice.

If you are interested in joining Spanish Club please go to Google Classroom and enter this code:
phporua

Hey Students if you are in need of Shampoo, Body Wash, bar soap, deodorant, toothpaste or tooth brush, stop by the clinic, we now have a Blessing Closet to help with your needs, stop by in between classes , thanks to our local Churches & Businesses for helping us smell good.
To access online registration go to Panther Paw on the website.

January 26 PSAT for Quarantined Students
January 27 WIDA Testing
Feb 1-5 Counselor Appreciation Week
Feb 2nd, 4th,9th, 10th, 11th Junior English ISTEP+
Feb 10 WIDA Testing
Feb 15 President's Day/Snow Make-up ?
Feb 17th, 18th, 19th,22nd, 23rd Junior Math ISTEP+
Students of the Month
Congratulations to the Prairie Heights High School December Students' of the Month:
Left-to-right
Jeremy Swander--Principal
Owen Melchi--Freshman
Jaron Squier--Sophomore
Lane Cornell--Junior
Allen Whetzel--Senior


Reporting Attendance:
To report your child's attendance call: Susie Huss (Attendance & Clinic Secretary) at 260-351-2154 by 8:30am. *Please leave a message if she does not answer.

SUBSTITUTE TEACHERS NEEDED
CONTACT MRS. HOWE IN SUPERINTENDENT OFFICE

#PHPROUD - Lieutenant Governor Recognition Video


PHHS Essentials

Main High School Number 351-3039
Weather Information 351-3004







Congratulations to the PHHS students who were recognized as the Outstanding Student at IMPACT Institute in their respective program:

Leyton Keipper—Marine Service Technology

Emma Derbyshire—Interactive Media

Chase Caston—Automotive Technology

Blake Kain—Welding

Alexis Treesh—Health Occupations Education

Bailey Robison—Construction Trades


Any Junior or Sophomore that is interested in the Education Profession class for next year should stop by Mrs. Kellett's room for an application.



Any Junior that is interested in being in ICE next year should stop by Mrs. Kellett's room to get an application. They are due back no later than February 12.

IMPACT Application open

If you are a sophomore or junior and would like to attend IMPACT next year please pick up an application in the guidance office. Applications are due February 29.

If you are interested in HOE, Primary Health Care, or Cosmetology at IMPACT next year applications are now open. Please pick up an application in the guidance office. Applications for these programs are due January 29.

New_Quarantine_Guidelines_for_Homework

New_Quarantine_Guidelines_for_Homework_Español

Quarantine Expectations

ATTN: SENIORS!!!

Steuben County Community Foundation scholarship deadline is:

January 31st!!! Make sure you fill out those scholarships!!

It doesn't' matter where you live or what you want to be when you grow up. IN 4-H, you can make friends , have fun, and try new things with the help of caring adults. Explore your path through hands-on projects like:Robotics and computers, cooking and eating healthy, raising and taking car of animals, helping your community and discovering nature. Interested in 4-H green forms in the office.


"Those who have purchased a 2019-2020 yearbook and have not yet received it please report to Mr. Long's room during C3 after attendance is taken. Bring a pencil and a line will form in the hallway."

Thank you!




Do you like Jeopardy, Trivia Crack? Are you competitive?Do you like learning about new information? Are you usually the smartest person in the room? Then we have a place for you on the Academic Team. This is the year of the Woman. So if you want to learn more about women's role in history, math, science and the fine arts, sign up with one of the following teachers and get information to start studying today. We will have competitions this Spring.

Fine Arts / Music - see Mrs. Shepard

Social Studies - see Mrs. Hammel

English - see Ms. Kohne

Math - see Mrs. Smith

Science - see Mr. Van


If you are an FFA member or would like to be, please join our google classroom Code:647m7t5

2019-2020 Yearbooks are on sale now! There is only a limited amount left, so be the first one to claim yours for only $55! Visit Mr. Long in Room 208 to buy one!


Prizes! Fame!The Red Ticket Project has started for this year. For a chance to win prizes and become (Prairie Heights) famous, enter the red ticket drawing! Students can receive red tickets when staff members observe them exhibiting the behaviors that reflect our Panther values of caring for others and for the community. Red tickets can be dropped in the bucket in guidance or the main office to enter the drawing. A random drawing can happen at any time! Start earning your entry tickets today!

Like to volunteer? LEO Club may be for you! If you are interested in joining LEO Club, please email Mrs. Bremer at: This email address is being protected from spambots. You need JavaScript enabled to view it.
We will be discussing items by email until further notice.



Attention Students:

If you are interested in being part of Student Council this year, please add yourself to our Google Classroom page using this code: heprmx4
We will conduct meetings virtually until further notice.

If you are interested in joining Spanish Club please go to Google Classroom and enter this code:
phporua


Hey Students if you are in need of Shampoo, Body Wash, bar soap, deodorant, toothpaste or tooth brush, stop by the clinic, we now have a Blessing Closet to help with your needs, stop by in between classes , thanks to our local Churches & Businesses for helping us smell good.

To access online registration go to Panther Paw on the website.

January 26 PSAT for Quarantined Students
January 27 WIDA Testing
Feb 1-5 Counselor Appreciation Week
Feb 2nd, 4th,9th, 10th, 11th Junior English ISTEP+
Feb 10 WIDA Testing
Feb 15 President's Day/Snow Make-up ?
Feb 17th, 18th, 19th,22nd, 23rd Junior Math ISTEP+





Congratulations to the Prairie Heights High School December Students' of the Month:

Left-to-right

Jeremy Swander--Principal

Owen Melchi--Freshman

Jaron Squier--Sophomore

Lane Cornell--Junior

Allen Whetzel--Senior