High School Daily Announcements
PHHS E-Learning Procedures

Last chance to purchase your 2020-2021 Yearbook! Cost is $55 and can be purchased online at https://www.google.com/url?q=http://www.jostens.com or with Mr. Long in room #208.

Attention all boys interested in playing basketball next year. There will be a call out meeting during C3 in the auditorium on Tuesday, May 18th. All boys basketball players should attend as summer information will be given out.

Attention football players. Starting Monday the 19th we will have practice from 5-7 pm every Monday night for the next 4 weeks. Be prepared to practice outside or inside depending on the weather.


SPRING SPORTS awards night this year will be on Thursday, June 3rd. (It was originally scheduled for Wed, June 2nd)


No more library books may be checked out for the rest of the school year.
If you are finished with your library books; please place them in the book return box in Pather Square or into the library return slot.
ALL books must be turned in by May 24
Graduation will be May 28 at 7:00 p.m. either on the football field or gym...weather permitting.


ATTN; SENIORS!!!
If you have received a scholarship from the college/university/trade school you are
attending and would like it to be announced at the senior awards ceremony this Friday, please let guidance know and we will include it!!!

Attention Seniors
Jostens will be here on Wednesday, May 12 to pass out Cap & Gowns. If you still owe money, be sure to bring it that day or pay on line in advance.
They will be here during C3 and A lunch in the Auditorium Lobby area. See Mrs. Kellett if you have any questions.
Tickets are now on sale for the PHHS Production of Mary Poppins! Tickets are $8.00 for presale tickets or $10 at the door. If you would like to purchase tickets, please email This email address is being protected from spambots. You need JavaScript enabled to view it. or This email address is being protected from spambots. You need JavaScript enabled to view it. or call the ticket booth at 260-351-2989.
Hope to see you at the show!!!
One of the most popular Disney movies of all time will capture hearts in a whole new way: as a practically perfect musical! Based on the books by P.L. Travers and the classic Walt Disney film, Disney and Cameron Mackintosh's Mary Poppins will come to the Prairie Heights Theatre stage on May 21st and 22nd at 7:00pm and May 23rd at 3:00.
The jack-of-all trades, Bert, introduces us to England in 1910 and the troubled Banks family. Young Jane and Michael have sent many a nanny packing before Mary Poppins arrives on their doorstep. Using a combination of magic and common sense, she must teach the family members how to value each other again. Mary Poppins takes the children on many magical and memorable adventures, but Jane and Michael aren't the only ones upon whom she has a profound effect. Even grown-ups can learn a lesson or two from the nanny who advises that "Anything can happen if you let it."
Mary Poppins is an enchanting mixture of irresistible story, unforgettable songs, breathtaking dance numbers and astonishing stagecraft. Presale tickets are $8.00 and can be purchased online at https://www.google.com/url?q=https://www.showtix4u.com/event-details/51153&source=gmail&ust=1620140462743000&usg=AFQjCNEGUz60VbvARl1NKk8vPoLCWOMYfg" style="color: #1155cc;">https://www.showtix4u.com/event-details/51153 or by calling 260-351-2989. Tickets will also be available at the door for $10. Covid-19 precautions will be set in place.

Sophomores and juniors - if you are interested in applying to be a peer mentor for next year, please pick up an application in Guidance. Applications are due by May 21.

Do you love animals?
Do you want to serve your community?
Do you want to learn leadership skills?
Consider becoming a Community Human Shelter of Steuben County
Junior Board Member!!!
See Guidance for more details (appplications due 05/14/21)

"High school CHEER CAMP AT TRINE UNIVERSITY will take place this year on JUNE 1st, 2nd, and 3rd from 5:30-8:30. Any HS girls interested in attending the CHEER CAMP should pick up a registration form at the BUNKER in the office. Return registration form and money to Coach Amy Moore by May 15."


Seniors
Graduation will be Friday, May 28. If you have not ordered your cap and gown, please do ASAP at Jostens.com

JOBS:
Subway LaGrange is hiring all shifts. Must be 16 years old. Apply online at
https://www.google.com/url?q=http://www.subway.com&source=gmail&ust=1616856584843000&usg=AFQjCNHdEVlh9TN_IT7g2hBVmi_RQ6ZghA" style="color: #1155cc;">www.subway.com careers

6 Autumns Food & Spirits is hiring!
Dishwashers, Cooks, Host, Expo & Severs.
No experience necessary. Come in and apply Anytime Monday- Saturday. Located at 3855 North State Road 127 Angola, In. 260-624-3644.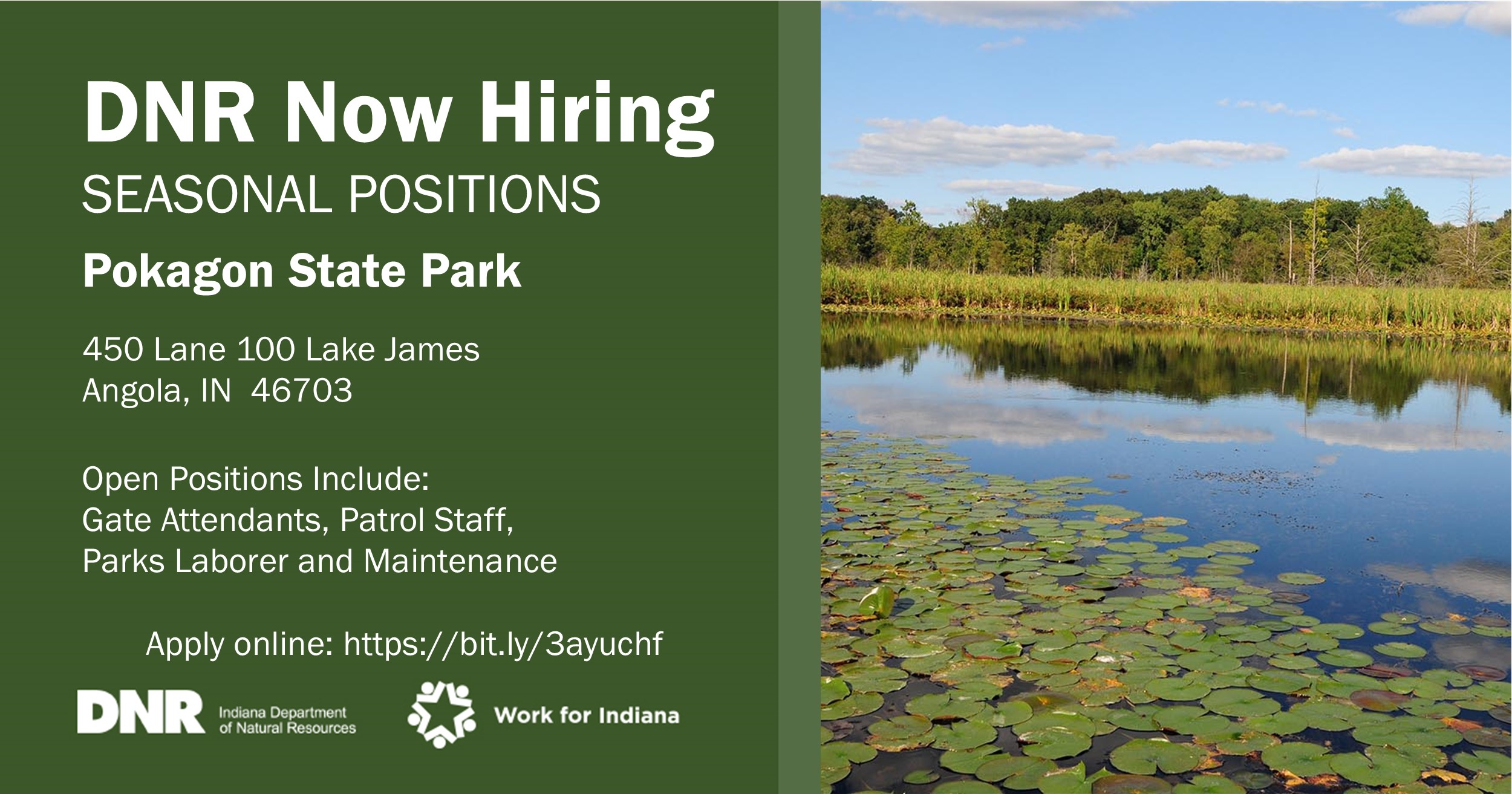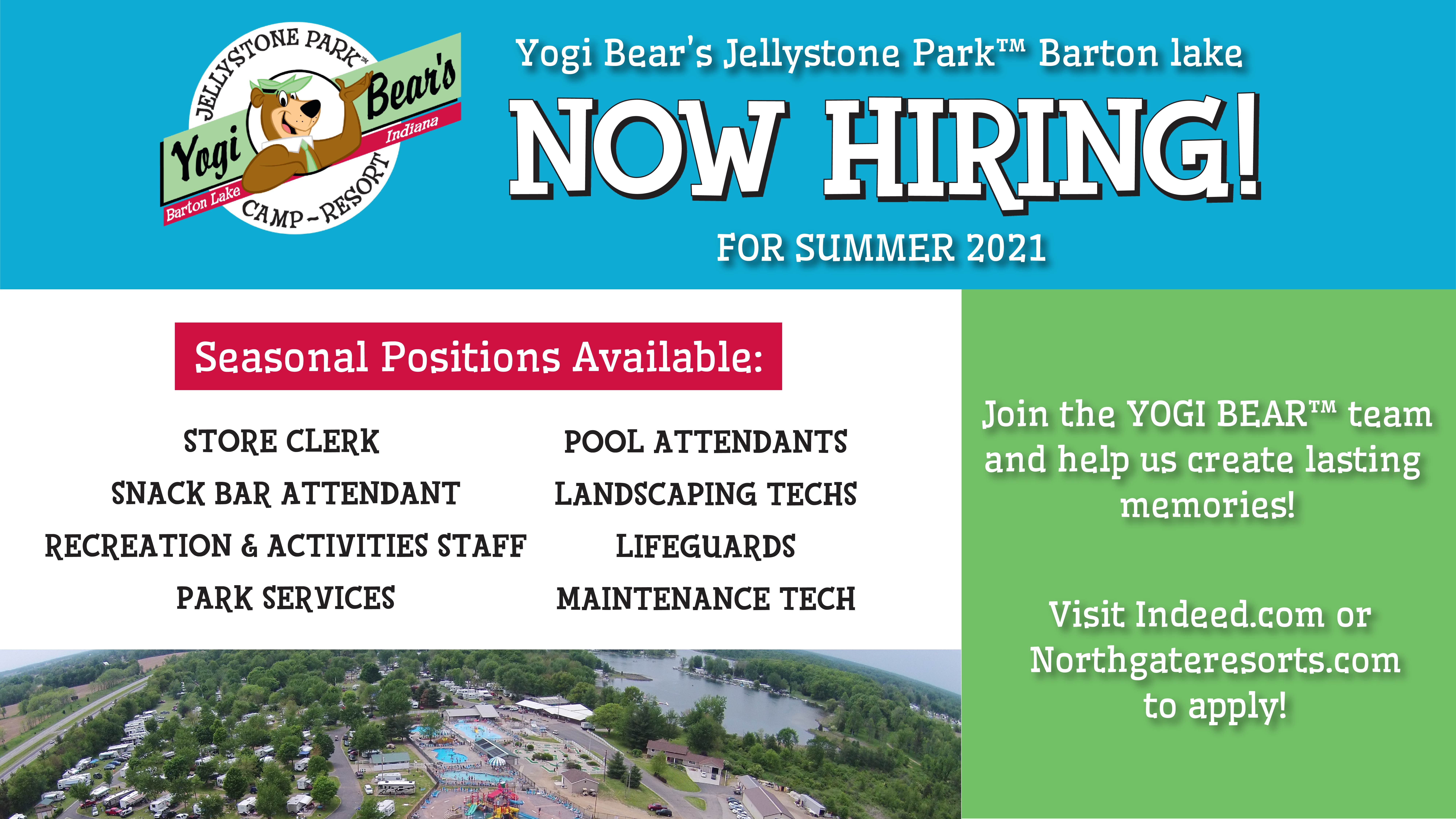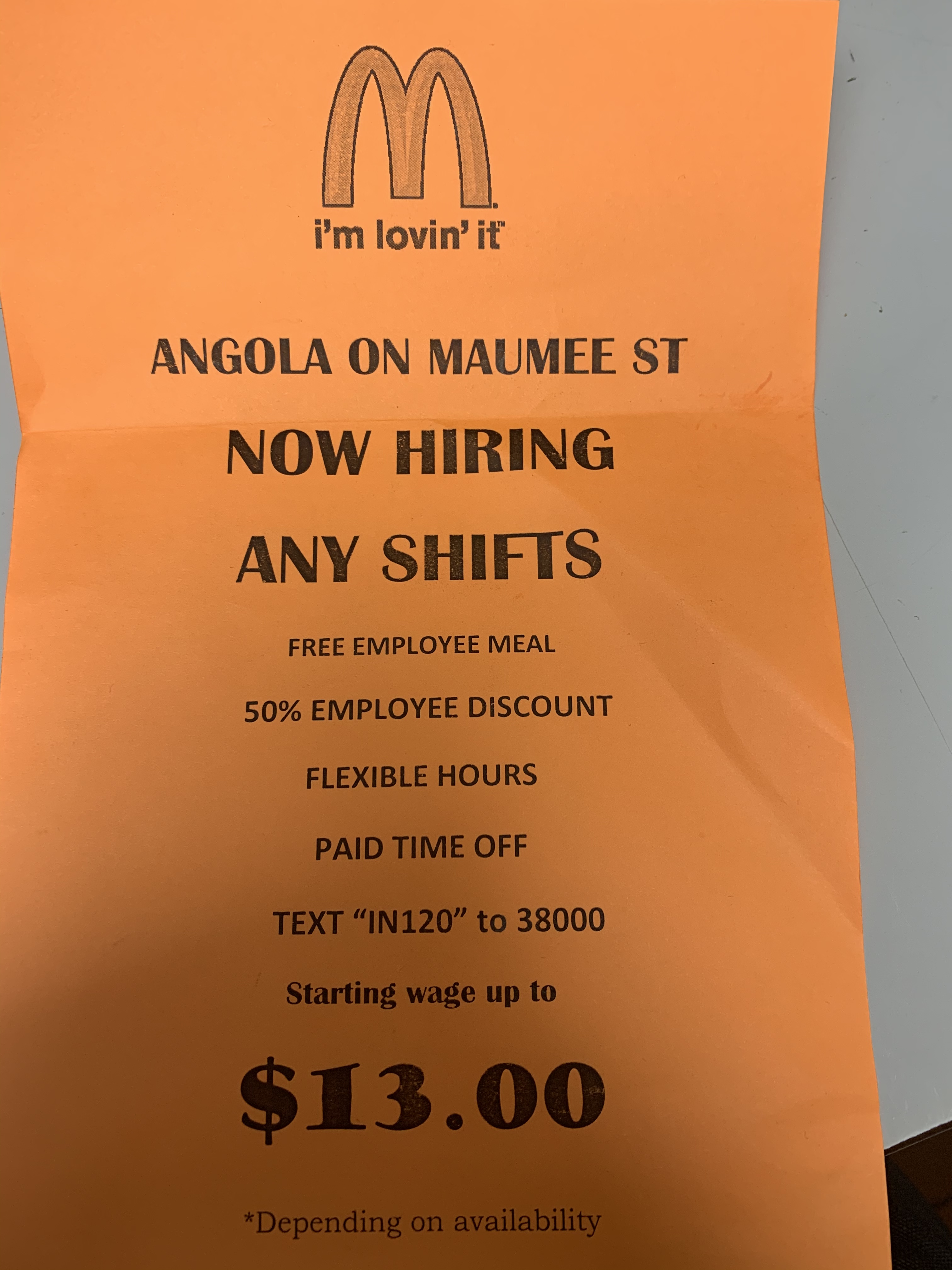 White Refrigeration is currently looking for someone who is interested in a career in
the refrigeration industry. Please call Tina White @ 829-6677 for more information.
(Welding experience is a plus!)

Hudson Industries is looking for full and part time employees.
Must be 18
Starting pay of $13.80, after 90 days increase to $15.05, after 180 days increase to $16.15.
Insurance after 60 days . New employees receive a $300.00 retention bonus after 6 months!
Apply in person at Hudson Industries, St Rd 4, Ashley

Summer Jobs!!!
Work at one of 2 local campgrounds! Weekends are a requirement!! We have openings in the camp store, taking reservations and stocking shelves. Please contact Jared Estep @ 260-600-1784 for more information!!
NISCO is having a job fair.,
April 24 @ 9am, hiring full and part-time
wages up to $17.32 (must be 18)
See Flyers for details!
Summer Jobs!!
Tri-State Lumber and Wible Lumber are hiring full and part-time
workers for the summer. MUST BE 18
Call Lori Melchi @ 260-624-2225 for details!!



New_Quarantine_Guidelines_for_Homework

New_Quarantine_Guidelines_for_Homework_Español

Quarantine Expectations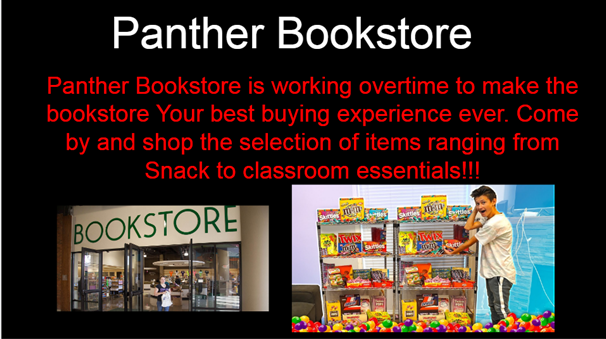 Prizes! Fame!The Red Ticket Project has started for this year. For a chance to win prizes and become (Prairie Heights) famous, enter the red ticket drawing! Students can receive red tickets when staff members observe them exhibiting the behaviors that reflect our Panther values of caring for others and for the community. Red tickets can be dropped in the bucket in guidance or the main office to enter the drawing. A random drawing can happen at any time! Start earning your entry tickets today!
Hey Students if you are in need of Shampoo, Body Wash, bar soap, deodorant, toothpaste or tooth brush, stop by the clinic, we now have a Blessing Closet to help with your needs, stop by in between classes , thanks to our local Churches & Businesses for helping us smell good.
To access online registration go to Panther Paw on the website.


May 10 AP AP World History AM
May 12 8th Grade Orientation
May 15 Senior Awards
May 17 Ap Statistics PM
May 17-19 Biology ILearn
May 21-23 Theatre Presents Mary Poppins
May 21 C3 Mary Poppins
May 24 ICE Program
May 25 Last IMPACT day
May 25 AP Chemistry Makeup AM
May 26/27 Final Exams
May 28 Senior checkout
May 28 Last students day
May 28 Graduation
May 31 Memorial Day

June 1 Last Staff Day
June 3 Spring Sports Awards