High School Daily Announcements

Congratulations to the January Students of the Month:
Mallori McGraw--Senior
Camren Kintz--Junior
Breanna Hostetler--Sophomore
Lincoln Booth—Freshman


Listen up NHS members: Those strawberries will not sell themselves! Please get out there and peddle strawberries!! Have you asked your grandma? She would love to make you a pie or jam. What about your coach, pastor, next door neighbor? Everyone loves strawberries. The orders and money are due February 18th! See Mrs. Hammel if you have any questions

SENIORS!!
Scholarships are available!
Adding new ones weekly!
Check them out in Guidance!!
As you see them, please congratulate these students for a fantastic job done at Solo & Ensemble.

**Group I = college-level music, potential for state

Bre Sutton - vocal solo - Gold
Ian Purvis - vocal solo - Gold
Lindsey Scheidler - vocal solo - Gold (with a perfect score!)
Karisma Peck - Group I vocal solo - Gold and State qualifier
Prairie Heights @ Central Noble Boys Basketball Rescheduled for...
Wed, Feb. 19
5:00 pm - C-team
6:00 pm - JV
Approx. 7:30 pm - Varsity
Congratulations to the PHHS International Thespians for their 4th straight Gold Honor Troupe Award!

Also congratulations to the tech teams of Trey Best, Holden Frazier, Gabe Reed, Carver Teller, Grant Teller, Jodi Scofield, and Madelyn Wylie as they won 13 of the 19 tech categories; the team of Holden Frazier, Gabe Reed, Carver Teller, and Grant Teller were also recognized as the top tech team in the state!
All seven of these students will be moving on to Nationals in June at Bloomington, Indiana!

The following students participated in the International Thespian Excellence Awards at the Indiana State Thespian Conference and all earned an Excellent ranking in their events: Mallori McGraw, David Claudy, and Travis Elliott in Monologues; Kiana Allshouse & Gabe Reed in Duet Acting, and Carver Teller, Trey Best, Travis Elliott, and Samuel
Updike in Group Acting.

Auditions for Mary Poppins are just around the corner - Feb 15th will be here before you know it! Come to our Supercalifragicon in the band room this Thursday after school to get prepared. We will walk you thru the audition process, answer any questions you may have, and teach some dance moves so you can be "practically perfect in every way" at auditions. Can't make it Thursday? Don't worry! We'll have 1 more session - Tuesday, Feb 11. Hope to see you there!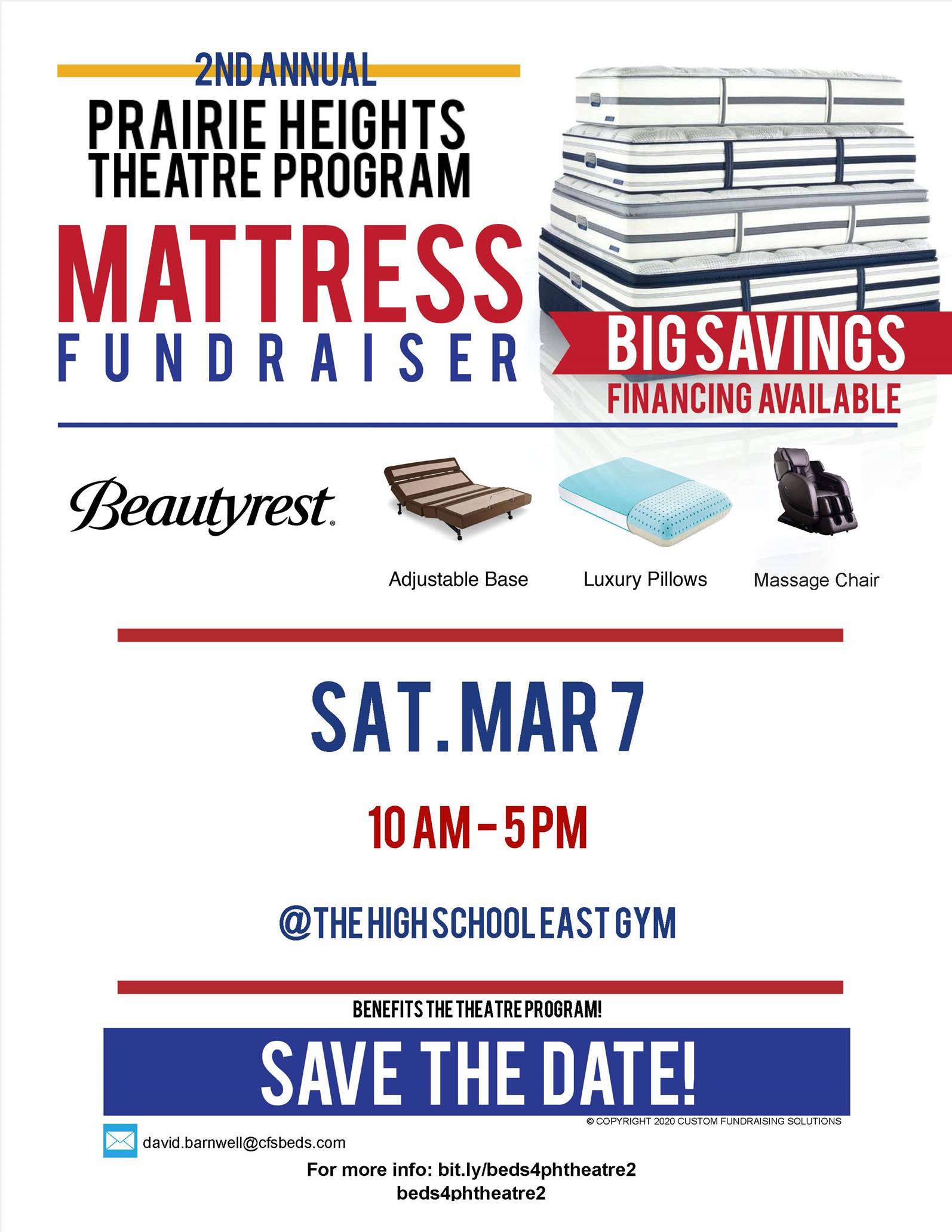 **"Group I" refers to the most challenging category. They choose from a required list of college-level music, and are eligible to qualify for State contest at the end of the month.
Briggs Cheesman - Snare Drum Solo - Gold
Gabe Medina, Morgan Green, Kaytlyn Hostetler, Ava Connett, Lizzie Derbyshire - Woodwind Quintet - Gold
Serenity Mullen - Snare Drum Solo - Gold
Kailee Myers, Josey Hinkle, Alyssa Jones - Woodwind Trio - Gold
Mackenzie Blanton, Emily Howard, Alyssa Jones, Allyson Bell - Woodwind Quartet - Gold
Josey Hinkle - Flute Solo - Gold
Alyssa Jones, Allyson Bell, Emily Howard - Clarinet Trio - Gold
Mackenzie Blanton - Flute Solo - Gold
Chloe McKee, Emily Howard, Allyson Bell - Clarinet Trio - Silver
Chloe McKee - Clarinet Solo - Gold
Ava Connett, Emily Howard, Allyson Bell - Woodwind Trio - Silver
Josey Hinkle, Mackenzie Blanton, Alyssa Jones, Chloe McKee - Woodwind Quartet - Silver
Alijah Rearick - Horn Solo - Silver
Kasee Erman - Clarinet Solo - Bronze
Breanda Sutton - Group I Flute Solo - Silver
Roshelle Bell - Group I Alto Sax Solo - Silver
Austin Helmick - Group I Trumpet Solo - Silver
Clare Priddy - Group I Horn Solo - Gold and State qualifier
Spare change weighing you down? Lose the jingle, fight leukemia and lymphoma, and earn points for Spirit Week all at the same time! The Great Penny War will begin during lunch on Monday, February 10 and continue through Friday. Put pennies in your own class's bucket to earn positive points, or sabotage the other classes with silver change and dollar bills for negative points. Let's work together to stomp out leukemia!
Interested in a career in the Health Profession?
Ivy Tech will be hosting a Health Professional I-Career day on February 13 available to 11th or 12th-grade students who are interested in going into a medical or nursing field through Ivy Tech. RSVP by 2/8/20. See Mrs. Sutton for more details.

REMC YOUTH TOUR
Juniors. 1, possibly 2, juniors will be selected to go on the REMC youth tour this summer. This is an all-expense-paid trip to Washington DC sponsored by the county REMC. Please see Mrs. Sutton in guidance for more information. The deadline to apply is March 2.

Hey students- do you know where your charger is for your Chromebook? Did you know that you will need to have it to turn in at the end of the school year? Don't worry, we have you covered. See Mrs. Byler in the office to order your replacement for $39.99. We are planning to place an order on January 14th, so be sure to place your order and get Mrs. Byler your payment before then.


Get your second semester school supplies at the Bookstore in Panther Square. You get a free spirit pencil with any purchase. See Mrs. Shaffer in room 118.

Get water & flavoring, fruit snacks and other snacks at the Bookstore in Panther Square.
Water is only 50¢ - Energy Flavoring is just 25¢
Fruit Snacks are 25¢
Get chips for 75¢ and Candy Bars for $1.00
See Mrs. Shaffer in room 118.
ALL LIBRARY BOOK ARE DUE.

EVERY SINGLE ONE.
PLEASE TURN THEM IN NOW.

Impact students expectation is that you follow Impact's calendar. Regardless of home school eLearning days, fall breaks, spring breaks, etc., we want students to attend Impact classes unless they are not able to attend. As of now, all busses are committed to bringing students on those days, attendance is required and important.
Hey Students if you are in need of Shampoo, Body Wash, bar soap, deodorant, toothpaste or tooth brush, stop by the clinic, we now have a Blessing Closet to help with your needs, stop by in between classes , thanks to our local Churches & Businesses for helping us smell good.
To access online registration go to Panther Paw on the website.


Feb 17 President's Day -
Feb 18 Math ISTEP+ Retest
Feb 20 Math ISTEP+Retest
Feb 20,21/24-26 Scheduling Students
Feb 25 English ISTEP+ Retest
Feb 27 English ISTEP+ Retest
March 3 English ISTEP+ Grade 10
March 4 Senior Meeting 11:45
March 5 English ISTEP+ Grade 10
March 5 8th Grade Parents Night
March 10 English ISTEP+ Grade 10 End of 9 weeks
March 12 Math ISTEP+ Grade 10
March 12 End of 9 weeks
March 13 FFA District Competition @ PHHS
March 17 Math ISTEP+ Grade 10
March 18 Winter Sports Recognition
March 20 High Ability Trip
March 27 Community Service Day
March 27 March Madness Volleyball
March 30-April 3 Spring Break
April 6-9 FFA Week
April 7 Elementary Ag Day
April 9 English ISTEP+Grade 10
April 10 Good Friday No School
April 14 English ISTEP+ Grade 10
April 16 English ISTEP+Grade 10
April 21 Math ISTEP+ Grade 10
April 22 Administrative Professionals Day
April 22 Mid-term Grades Due
April 22 NHS Blood Drive
April 23 Math ISTEP+ Grade 10
April 28 Math ISTEP+ Grade 10
April 28 SAT Day
May 2 Prom 2020