High School Daily Announcements


Congratulations to Juli Dorton and the following Scholastic Art Award Winners:
Haley Armstrong – Silver Key in Painting
Janelle Garringer – Silver Key in Painting
Noah Landis – Silver Key in Drawing
Noah Landis – Honorable Mention in Drawing
Katie Papai – Silver Key in Drawing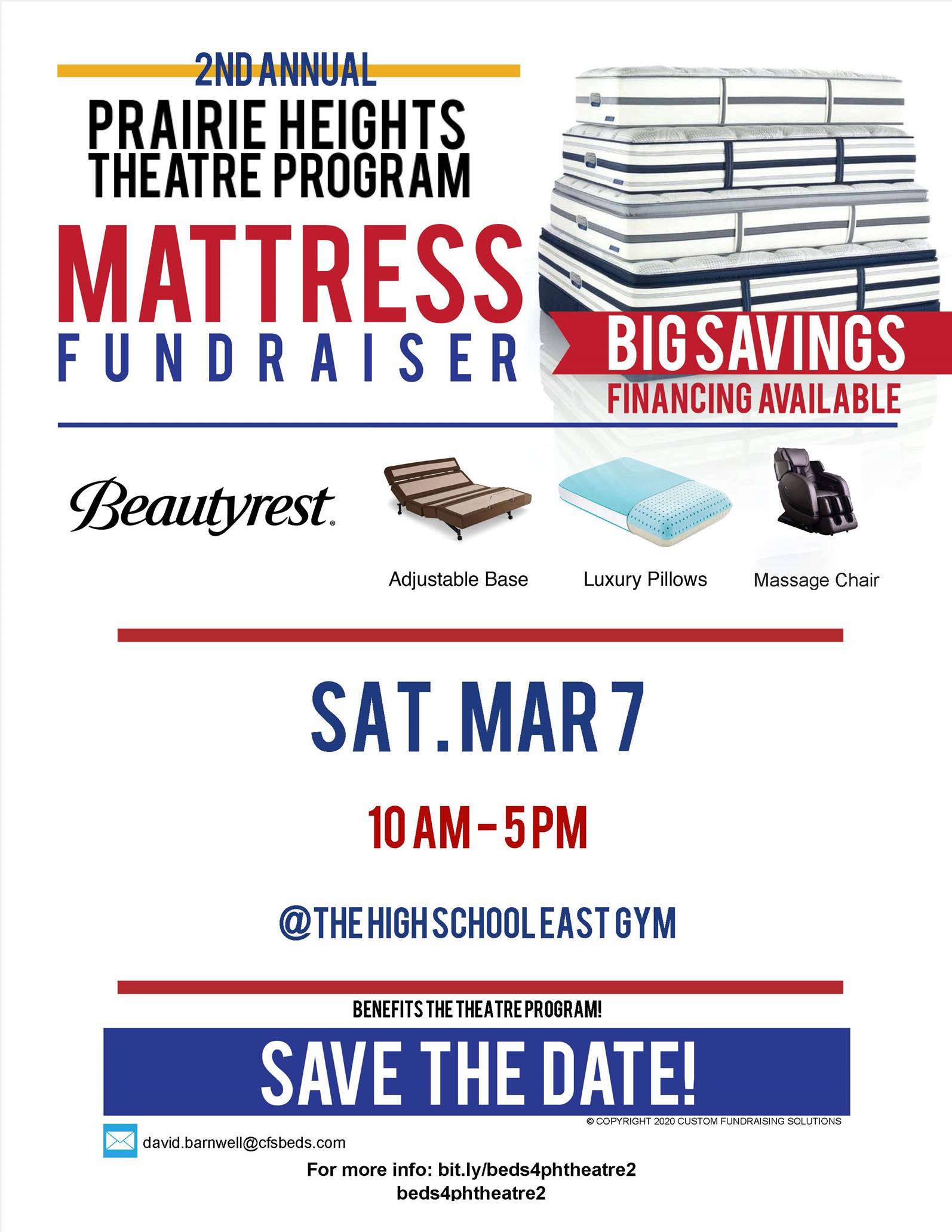 This year's semi-formal will be held on Saturday, February 1st, from 8-11pm. The theme is "A Night Under the Stars."
Guest forms are available outside of Mrs. Mac's door and on the Student Council bulletin board in Panther Square. These are due Wednesday, January 29th. You must have an approved guest form in order to buy guest tickets.
Ticket sales will start the week of January 20th. Cost is $10 pre-sale or $15 at the door.
Please see Mrs. MacDonald or Mrs. Moore-Bowers with any questions

Freshmen: PROWL is this Thursday during C3.

Are you ready to take a step in time and be practically perfect at Mary Poppins Auditions on February 15 at 9 A.M.? It is going to be a supercalifragilisticexpialidocious time, we hope to see many people there! We work around work and sport schedules and can get you any size of a part you feel comfortable with.
Interested in a career in the Health Profession?
Ivy Tech will be hosting a Health Professional I-Career day on February 13 available to 11th or 12th-grade students who are interested in going into a medical or nursing field through Ivy Tech. RSVP by 2/8/20. See Mrs. Sutton for more details.


REMC YOUTH TOUR
Juniors. 1, possibly 2, juniors will be selected to go on the REMC youth tour this summer. This is an all-expense-paid trip to Washington DC sponsored by the county REMC. Please see Mrs. Sutton in guidance for more information. The deadline to apply is March 2.

There is a Spanish Club meeting TODAY during C3 in Señora LaMaster's room

There will be a Spanish Club meeting during C3 on Tuesday.
There will be an FFA meeting Monday January 20th in the Ag building starting at 7:00 pm.
Keep Watching for pre-audition workshop info or attend the ITS meeting on January 20 for more information.


Attention all boys interested in running track…
Track conditioning will start on Tuesday, January 21st right after school. Please meet by the weight room.
Boys track conditioning will run Tuesdays and Thursdays.

AWARD TIME!!
Students, if you made the honor roll first semester you will be honored during half time of the varsity boys basketball game on Tuesday, Jan. 21st. Please plan to attend to get your award. Also, Sophomores, Juniors and Seniors who are maintaining a 3.75 or above, you will be awarded your Outstanding Scholar awards. Please check the lists outside guidance to see what awards you will be receiving. We hope to see you at the awards night Tuesday!
Hey students- do you know where your charger is for your Chromebook? Did you know that you will need to have it to turn in at the end of the school year? Don't worry, we have you covered. See Mrs. Byler in the office to order your replacement for $39.99. We are planning to place an order on January 14th, so be sure to place your order and get Mrs. Byler your payment before then.

Get your second semester school supplies at the Bookstore in Panther Square. You get a free spirit pencil with any purchase. See Mrs. Shaffer in room 118.

Get water & flavoring, fruit snacks and other snacks at the Bookstore in Panther Square.
Water is only 50¢ - Energy Flavoring is just 25¢
Fruit Snacks are 25¢
Get chips for 75¢ and Candy Bars for $1.00
See Mrs. Shaffer in room 118.


Juniors
It's that time to start making decisions.
ICE and Education Professions applications are currently available from Mrs. Kellett for next year. They are due to Mrs. Kellett February 14
ALL LIBRARY BOOK ARE DUE.
EVERY SINGLE ONE.

IMPACT APPLICATIONS ARE NOW

AVAILABLE IN THE GUIDANCE OFFICE!
HOE, COS and PHC applications are
due to guidance by Monday Feb. 3rd.
All other applications are due to guidance by Monday March 3rd
PLEASE TURN THEM IN NOW.
THANK YOU
Gropp's Fish Shack is now hiring, apply in the afternoon in person. Wednesday through Sunday, taking orders on the phone & delivery orders to cars. You must be 16 or older to apply
Stroh Pizza and More is hiring!!!
Weekday hours:
3:30 to 8:00 pm Weekends hours: Will Vary
Pick up an application in guidance/or call 260-351-2600
Impact students expectation is that you follow Impact's calendar. Regardless of home school eLearning days, fall breaks, spring breaks, etc., we want students to attend Impact classes unless they are not able to attend. As of now, all busses are committed to bringing students on those days, attendance is required and important.
Hey Students if you are in need of Shampoo, Body Wash, bar soap, deodorant, toothpaste or tooth brush, stop by the clinic, we now have a Blessing Closet to help with your needs, stop by in between classes , thanks to our local Churches & Businesses for helping us smell good.
To access online registration go to Panther Paw on the website.
Jan 21 AMI 1 Academic Awards
Jan 22 WIDA Testing
Jan 29 WIDA Testing
Feb 1 Semi Formal
Feb 3-7 Counselor Appreciation Week
Feb 5 WIDA Testing
Feb 10-14 Winter Homecoming Week
Feb 14 Pep Session Schedule
Feb 17 President's Day -
Feb 18 Math ISTEP+ Retest
Feb 20 Math ISTEP+Retest
Feb 20,21/24-26 Scheduling Students
Feb 25 English ISTEP+ Retest
Feb 27 English ISTEP+ Retest
March 3 English ISTEP+ Grade 10
March 5 English ISTEP+ Grade 10
March 5 8th Grade Parents Night
March 10 English ISTEP+ Grade 10 End of 9 weeks
March 12 Math ISTEP+ Grade 10
March 13 FFA District Competition @ PHHS
March 17 Math ISTEP+ Grade 10
March 18 Winter Sports Recognition
March 30-April 3 Spring Break